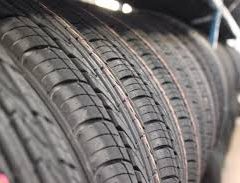 Tyres are one of the most important components of a vehicle. The tyre tread area making contact with the road is relatively small– only about the size of the palm of your hand – so if your tyres are worn or damaged it can seriously affect your car's safety and handling. Not only that, if your tyres don't meet legal requirements, you could face a fine of £2,500 per tyre and 3 penalty points on your licence.
That's why it's important to check tyre tread depth, general tyre condition and tyre pressure to ensure your tyres are safe for the roads.
We offer a free tyre check on any vehicle that comes into our branches giving you the full knowledge and information on your tyre care.
The aim is to save you money keeping you safe and legal on UK roads.